Français
INSERM and Sorbonne University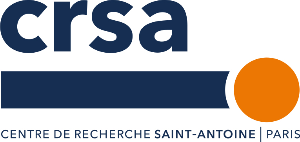 The CRSA regroups a very strong potential for biomedical research oriented towards both fundamental and translational research. Research is performed in association with the clinical and biological departments of the St-Antoine – Tenon – Trousseau hospitals. The CRSA is composed of 13 accredited research teams and one administrative team located mainly on the site of the St-Antoine hospital but also of hospital Armand Trousseau.
Two scientific interacting orientations are identified: Research in Oncology and Haematology; and Research in Metabolism and Inflammation and Tissue Repair. They include several aspects of translational research: Fundamental; Preclinical; Pathophysiological and Aspects more specifically clinical.
The Research Centre developed collective facilities (such as L2, L3 laboratories) but is also implicated in technologic networks (such as Mass spectrometry, lipidomic and proteomic; Cell and tissue imagery, flow cytometry ; and functional exploration of small animals).
Metabolism and Inflammation axis