Français
Dean's Office : 
Pitié-Salpêtrière site
1st floor, office 107 91, bd de l'hôpital 75013 Paris
Contact
Senior management
| | |
| --- | --- |
| Pitié-Salpêtrière site | Saint-Antoine site |
| Director : Thierry LARDOT | Head : Eric ROUSSEAU |
| Office 105, 1st floor 91, bd de l'hôpital 75013 Paris | Office 3, 3rd floor 27, Rue de Chaligny 75012 Paris |
| Contact | Contact |
Portrait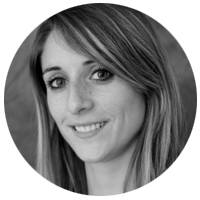 The position of communication officer of the faculty of medicine has been occupied since September 23, 2019 by Aurélie Ermont. In charge of communication for 2 sectors of Veolia Environmental Services for 4 years, she then turned to the public service by becoming responsible for publications, events and institutional communication to the general directorate of health of the ministry responsible for health for 4 years. She then joined the communications department of the AP-HP as internal communications manager for 3 and a half years. Her arrival at the medical faculty concretizes the will to create a faculty communication service, already initiated by Laurence Jacquenod and Nathalie Carreau, the latter occupying 50% of the Dean's assistantship. The objectives of the communication service are prioritized by the Dean's Office and the general management, while remaining in line with the communication strategy proposed by the Sorbonne University communications directorate. .